CCTV
Pickerings CCTV monitoring helps avoid potential losses, criminal damage and theft which could save you the costs, hassle and time of sorting out a break-in.
The sight of a CCTV camera acts as a visual deterrent to thieves and vandals from carrying out illegal activities and highlights the site is under surveillance. It is a cost-effective solution to protect your property.
Site monitoring when your site is closed gives you increased sense of security and reassurance that activities can be followed enabling swift action to be taken.
We'll arrange to install cameras on your site with 24/7 recording in high resolution to help identify individuals acting suspiciously which can be key evidence if a crime occurs.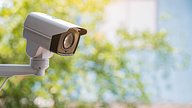 Please speak with a Pickerings product specialist for the best advice on helping secure your site while protecting your property and people.
A Pickerings CCTV data sheet can be viewed and downloaded below.